History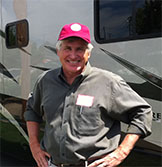 Southern Methodist University School of Law; Dallas, Texas (J.D. 1981)
Coe College; Cedar Rapids, Iowa
(B.A. 1978, double major in Business and Economics)a
Little Rock Central High 1974 (Student Body President)
Admitted to Practice : Texas and Arkansas, 1981
Arkansas Supreme Court Number: 81161 (Texas License Inactive)
Mr. Walker was a licensed Real Estate Broker.
Professional Associations
American Bar Association
Arkansas Bar Association
Past Little Rock Realtor Association Member, Past Board Member
qualified Community Service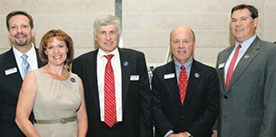 He is currently a member of the Board of Commissioners for the Little Rock Housing Authority, (Chairman 2009). The Little Rock Housing Authority is the largest public housing agency in the State of Arkansas.
He is currently a member of the Board of Directors of the Goodwill Industries of Arkansas.
He has served on other various charity and non-profit boards.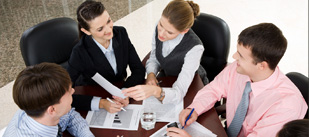 Past Service:
Brad is a graduate of Class II of Leadership Greater Little Rock sponsored by the Little Rock Chamber of Commerce.
He is a graduate of the Little Rock Police Department's Citizen's Police Academy.
Mr. Walker served 6 years on the Little Rock Planning Commission, (twice as its self appointed chairman.)
He served one year as a citizen goal for public education committee member: Finance.
Continuing Education
:
Mr. Walker teaches various continuing education courses in the areas related to real estate transactions including:
Easements & Right of Ways (1993 & 1996),
Best of CLE, Advising Clients on Zoning Issues (1990),
Boundary Law in Arkansas (1999),
Land Survey Law (1998),
Undisclosed Defects in Real Estate (2002),
Solving Real Estate Title Problems in Arkansas (2005),
Commercial and Residential Evictions and Collecting Overdue Rent (2006),
Residential Landlord Tenant Law (2008),
Real Estate Law: Advanced Issues and Answers (2008).
Testimonial